Solutions for Your Piano Storage and Tuning Needs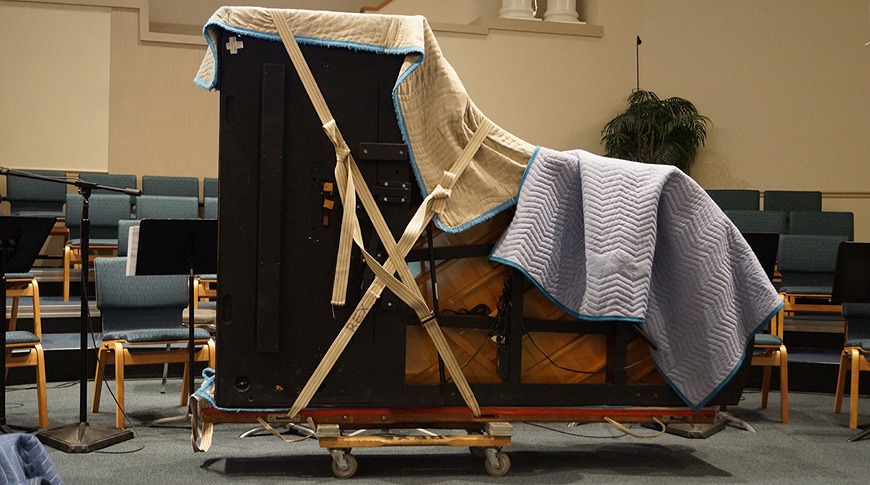 Calgary Piano Movers offer long and short-term storage of your piano. Our Calgary piano storage facilities are secure, monitored, dust free, and are specifically heated and climate controlled to ensure the best care of your piano.
If you are having home repairs performed or you're relocating, don't take the risk of piano damage. Let us store your upright or grand piano in our storage and warehouse facility.
When you are storing a piano with Calgary Piano Movers, especially one that's rare, irreplaceable, and has been in the family for a while, you can be sure that your piano is in good hands. Our Calgary piano storage facilities are located inside away from outdoor climate changes and monitored 24/7.
What happens when a piano is stored incorrectly?
Warping and damage to hardwoods due to changes in humidity and temperature under high string tension are certain to happen if your piano is being stored incorrectly.
According to all modern piano manufacturer warranties, even in the home, pianos should be kept as far as possible from all sources that affect the change in temperature and humidity.
Such sources include heat/AC vents, windows, baseboards, radiators, fireplaces, open kitchens, laundry, outside walls, etc.
Upright Piano - $125.00 per Month
Baby Grand - $150.00 per Month
Grand Piano - $199 per Month
Please call us today about our Calgary Piano Storage at 
(403) 805-3427 for more information.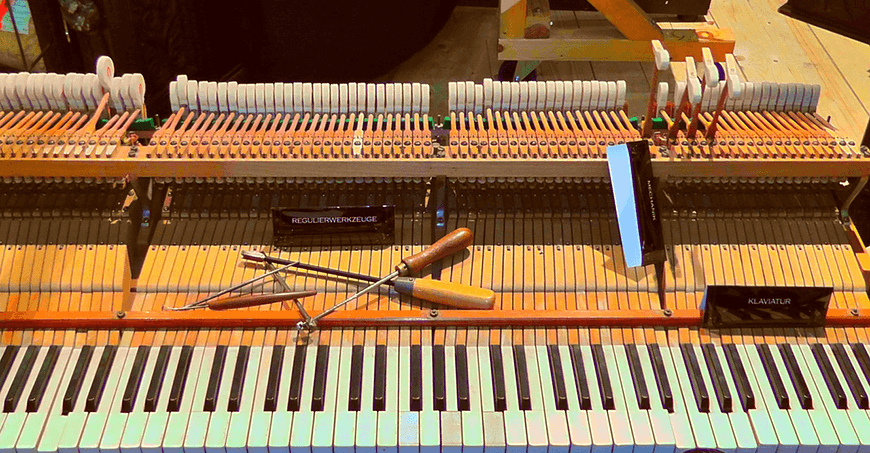 Regular Piano Tuning and Care
Calgary Piano Movers highly recommends waiting no more than 3 weeks after a piano move to have your piano serviced. We suggest that when your piano arrives at your home, call your piano tuner immediately.
A piano should be tuned once a year and new pianos 2-4 times in the first year, however, if you require higher quality and more stable sound, twice a year is recommended.
To decrease external impacts on tuning deterioration, we recommend the humidity in the house is 40-60% and the temperature range be 18-21 C°.